2018 Party Events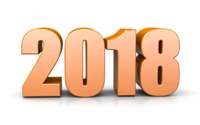 Category:
Blogs
Posted:
19-12-2017 10:50
Views:
1012
Synopsis:
As we will soon be welcoming in 2018 we have been looking ahead to some of the fantastic events to come, both seasonal and special to 2018. These events are the perfect opportunity to have social gatherings and a Themed Party. We have loads of Themed Decorations to add to the atmosphere and success of your party as well as Themed Accessories and Fancy Dress Costumes to get the party in full swing. As well as already having tons of Party Products there are always lots more Party Novelties being added. Please let us know if you have started planning yet for next year.
As 2017 draws to a close, we are excited about the next two weeks of Christmas Parties, over indulgence and New Years Eve Parties as the countdown to 2018 begins. This is the perfect time to unwind, get together with friends and family and enjoy lots of Christmas Party Novelties such as Santa Hats and Christmas Crackers as well as of course enjoying all the traditional Christmas Decorations. Seeing out 2017 and welcoming 2018 with a New Years Eve Party is always great fun and putting up New Year Banners and wearing New Year Hats and Glasses always adds a special touch to the night.
As we move into 2018 the events and parties still continue and our Party Novelties are perfect for all occasions and celebrations. As soon as we move into January plans then turn to our seasonal festivities all of which are a great excuse for a themed party. Valentine's Day is on 14th February and we have lots of Valentine's Themed Party Decorations and Valentine's Party Packs for you to choose from. Soon after Valentine's is Chinese New Year on 16th February and this year is the Year of the Dog and a Chinese New Year Themed Party is always a popular choice and we have classic Chinese New Year Decorations for you choose from. St. Patrick's Day on 17th March is always celebrated in a big way and we have a large range of St. Patrick's Day Party Supplies including St. Patrick's Day Hats, Decorations and Flags to add to the atmosphere of your St. Patrick's Day Party. We are constantly adding new and exciting products to these and all of our other categories so do not forget to keep looking.
Next year also brings three other big events to get excited about and which we are already working on. The Winter Olympics are from the 9th-25th February. Prince Harry and Meghan Markle are getting married on 19th May and the World Cup kicks off on the 14th June. All of these future events are the ideal times for social gatherings and festivities and our preparations are already in full swing.
We wish you lots of fun over the festive Season and a happy New Year.
Have you started planning yet for next year?
Comments on 2018 Party Events