Euro Football 2021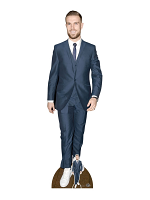 Jordan Henderson Footballer Lifesize Cardboard Cutout with Free Mini Standee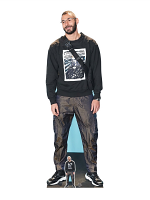 Karim Benzema Footballer Lifesize Cardboard Cutout with Free Mini Standee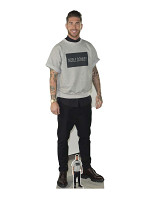 Sergio Ramos Footballer Lifesize Cardboard Cutout with Free Mini Standee
Euro 2021 Party Supplies
Euro 2021 is from 11th June – 11th July and is being held throughout Europe. If you are unable to go to watch any of the matches then it easy to create the atmosphere whilst watching the tournament from your own home or at a pub or bar with friends. We have an abundance of Euro 21 products to add to the fun of watching a match. England Flags, bunting, decorations and accessories are all available here to buy as are products from all participating countries. We have put all of the teams into their groups to make finding what you need easy. All of our products are perfect to put up and display at any venue as well as using accessories to wear which always impresses and adds to the event.
Euro 2021 Flags & Bunting
We have a large range of Euro 2021 Flags & Bunting. Flags and Bunting are an important part of this football tournament for whoever you are supporting, they can be put up to use as decorations to set the scene and to let people know that you are showing matches. Choose from Euro Bunting with all the participating countries, particular country buntings such as England, France or Italy. We have a fantastic selection of flags available in the countries taking part in Euro 16 and include a choice of size in either 5ft x 3ft or 3ft x 2ft. There are also table flags which make great table decorations and hand waving flags which are always fun to wave during a match.