Confetti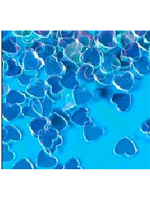 Confetti Clear Heart Iridescent Transparent 14g bag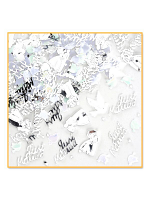 Wedding Confetti UK & Table Confetti
Wedding Confetti UK & Table Confetti adds sparkle to a wedding table setting. We have put together a great choice of Wedding Confetti such as Just Married Gold and Just Married Silver . Wedding Confetti UK just needs to be sprinkled on the wedding tables for the perfect look and using Table Confetti is the way to achieve this.
Bridal Confetti & Party Confetti
Bridal Confetti & Party Confetti makes a wedding table look complete. Bridal Confetti adds the finishing touches and includes Wedding Bride & Groom and Clear Hearts. Combine Bridal Confetti Mini Stars and Champagne Glasses Party Confetti for a striking appearance.
Please Contact Us for any advice on Stunning Party Confetti.