Bubbles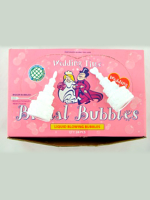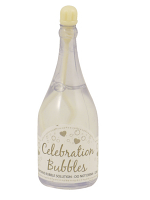 Champagne Bubbles Mini
Shop Price:
£0.70
you save 9%
Wedding Bubbles
Wedding Bubbles are easy to find at Novelties Direct. Wedding Bubbles create a dramatic fun effect and our Wedding Bubbles are available in Large and Mini. These Wedding Bubbles look good on tables or handed out for a different option to welcome the Bride and Groom.
Wedding Champagne Bubbles & Wedding Cake Bubbles
Wedding Champagne Bubbles and Wedding Cake Bubbles add to the look of a Wedding Celebration. Wedding Champagne Bubbles really make an impact and look special. Wedding Cake Bubbles give the appearance of a Wedding Cake and are also a great option for a wedding table setting.
Please Contact Us for any advice on Wedding Champagne Bubbles or Wedding Cake Bubbles.