EastEnders Celebrate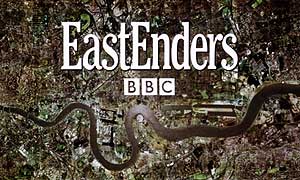 Category:
Blogs
Posted:
17-05-2011 09:34
Views:
3118
Synopsis:
Today I am telling everyone about how our Decorations were up in The Queen Vic last night in Eastenders. Party Decor creates a fantastic atmosphere and it was exciting seeing it on screen. Please let me know if you saw our Party Decorations in EastEnders and if you are an EastEnders fan.
Was so excited last night to see our Decorations up in the Queen Vic to celebrate Tommy's Christening during EastEnders. The Fringed Personalised Banner saying Tommy looked really cool hung near the bar and the Teddy Bear Garlands put up around the Pub with the Latex Balloons looked very effective. It is always fun seeing our products on EastEnders, check out our Inflatables next time you watch, they are hanging on the stall near Ians Cafe.
Are you an EastEnders fan? Did you see our decorations in the Queen Vic?
Comments on EastEnders Celebrate