Stag Parties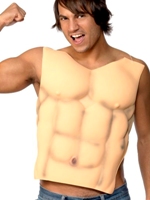 Category:
Blogs
Posted:
29-08-2018 13:36
Views:
334
Synopsis:
Stag Parties are much anticipated events and whether you are planning a Stag Night or a Stag Weekend or day out we have lots of Stag Party Novelties for you to choose from to add great fun. Stag Night Hats always go down well as do Stag Night Wigs and Stag Night Accessories. Stag Themed Party Supplies are traditional to use for any Stag Do to help get the party underway. We would love to hear from you if you have a Stag Night planned.
Stag Night Parties are now bigger than ever. We have loads of Stag Party Novelties to add fun to any Stag Night. The typical Stag Night is usually organised by the Best Man or close friends and is a celebration of a boy's night out before marriage. There are many options of how to enjoy these festivities which include going to a restaurant or clubs and even weekends away and trips abroad, as well as various action days. When planning the perfect Stag, don't forget the Stag Party Supplies that add that extra bit of atmosphere such as Stag Wigs, Stag Hats and many Stag Accessories.
We have a large range of Stag Night stuff for you to choose from. Getting dressed up plays a big part in the Stag partying. We have some cool Stag Accessories to use to dress up in such as a Male Chest Vest, a Baby Kit and a Ball and Chain. Personalised Glasses are a fantastic option and can, for example say 'Groom', 'Best Man', 'Father of the Groom' or anything else you choose. Beads with Name Badges are ideal as an ice breaker as is a Shots & Dice Drinking Game which is also the perfect way to get the party started as is a Boys Night Out Party Pack which adds enjoyment to the Stag Party. Stag Hats are ideal additions to a costume or look amusing on their own, choose from a King of the Barbecue, a Policeman Panda Cap, a Traffic Cone Hat or a Cowboy Flocked Hat among many others. As there usually tends to be a lot of alcohol flowing at a Stag Party you should never be without a shot glass. With our Shot Glass and Test Tube Shot Glass both on a beaded necklace you will always be ready for the next drink.
This is an event that you will want to be organised for and our choice of delivery options can help with that. Even if you order your party novelties at the last minute we have a next day delivery service.
Are you currently arranging a Stag Night or going to one? We would love to hear from you.
Comments on Stag Parties