Hen Night Fun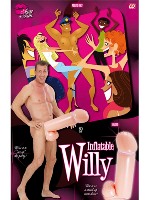 Category:
Blogs
Posted:
07-08-2018 09:56
Views:
660
Synopsis:
This is a busy time of year for Hen Nights and we have lots of fun Hen Night Party Stuff for you to choose from. For a traditional Hen Night look Hen Night Accessories such as Hen Headboppers and Tiaras are a must as are Personalised Hen Sashes which are perfect for a Hen Party. We have lots of Hen Night Ideas for the Bride to Be and her friends to dress up and have the best time together. We would love to hear about any Hen Night Parties you are arranging or have been to.
With the summer months being a popular time for weddings we are very busy selling Hen Night party stuff and the fantastic weather that we are having is just adding to the fun. A Hen Night is the chance for all the girls to get together before the wedding to let their hair down. There are so many ways to enjoy a girly time together which include going out for dinners, going to clubs as well as weekends away, trips abroad and Spa Days. However you are celebrating it always traditional to dress up with Hen Night Accessories and to make the bride to be stand out. We have loads of ideas and hen night party products to add to the atmosphere of the Hen Party.
The ultimate way to get the party started is with Hen Accessories. Our personalised hen night range is very popular and includes T-Shirts, Glasses and Sashes with phrases such as Bride, Bridesmaid, Mother of the Bride and Mother in Law or choose your own name or saying. Hen Wings are always a good seller as are L Plates and a Flashing Brooch and a Hen Party Brooch. Headboppers and Tiaras create an impact and are always a favourite worn to a Hen Night Party. Choose from a Bride to be Tiara, an L Plate with attached Veil, Hen Night Headboppers or Flashing Bunny Ears among many more. Hen Night Theme Parties usually see girls wearing Hen Night Hats and a Glitter Pink Cowboy Hat and a Sequin Gangster Hat is ideal and has a characteristic look. Feather Boas add a stunning look when at a Themed Hen Night and we have lots of colours including Pink, White, Black and Purple. Hen Packs have all you need for a fantastic night and our Saucy Hen Pack helps get the party in full swing. Hen Night Games are always a good ice breaker and gets everybody involved, Hen Night Scratch & Dare Cards and the Hot Date Party Pack includes naughty favour cards and a hot date card game.
Are you planning a Hen Night? We would also love to hear about any hen Night experiences.
Comments on Hen Night Fun