Christmas In The Jungle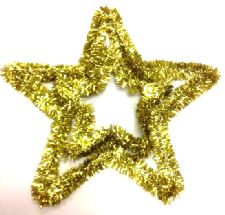 Category:
Blogs
Posted:
04-12-2014 16:53
Views:
1738
Synopsis:
Seeing an early Christmas Office Party in I'm A Celebrity Get Me Out Of Here last night has now got us all looking toward to our Christmas Parties. We enjoyed watching them wearing Santa Hats and having Christmas Crackers and seeing all the Tinsel Decorations. We have been looking at Christmas Party Ideas and how to get the party going with Party Packs, Noisemakers and Christmas Hats. We would love to hear about your previous Office Do's and what you are planning fpr this year.
The Christmas Office Party season got underway last night in I'm A Celebrity Get Me Out Of Here. Michael and Mel had to host an Office Christmas Party for their fellow camp mates which proved to be a good night for them. The Jungle Arms was decorated with Tinsel and Lights and Tinchy won employee of the day. Many of the celebrities including Jake and Tinchy were seen wearing Red Felt Santa Hats while Michael was wearing a Paper Hat from a Christmas Cracker which had been put out on the tables. Kendra had fun wearing a Reindeer Antler Headbopper very similar to one that we sell while dancing to traditional Christmas Songs. They also made the most of the coloured Tinsel decorating themselves with it wearing it around their necks. This really lifted the atmosphere in the Camp for the Celebrities and was entertaining to watch as well as seeing how well these novelty items work.
You too can use these Christmas Party Supplies plus many others to add to the mood of your Christmas Office Party. Whether you are having the party at work or going to a restaurant to party Santa Hats are a must and within our range and we have plenty to choose from including Luxury and Budget. If it's Christmas Party Ideas that you are after, we have loads of ways to increase your fun. Christmas Crackers always break down barriers and get the party going and if you need to match these to a particular theme choose from Red and Green, Silver or Gold. Christmas Party Blowouts are always a success and help create enjoyment. An assortment of Paper or Foil Blowouts is ideal to put on any Christmas table and help create an effortless Christmas Party. Christmas Party Packs make ordering even easier for hats, tiaras and decorations, we even have the perfect Office Party Pack which is always a popular option.
We are really looking forward to our Christmas Do at the end of the month, a great time for us all to relax after the Christmas rush. There is still time to get your orders in for your Christmas Parties and with our reliable delivery options you can enjoy a great party.
Is your office party planned yet? Where are you having it? We would love to hear all about it.
Comments on Christmas In The Jungle